Alongside our social events, activities and outings for our members, we also try to raise the public awareness about arthritis: what effects it can have on people's lives, the types of help which may be available, and the ways in which people with arthritis can manage their symptoms.
We do this through attending local information days, and also by giving talks reflecting our own experiences and the work of Arthritis Matters.
For many years the charity was able to subsidise aquatic physiotherapy sessions at the Royal Berkshire Hospital Foundation Trust, and many members found the regular therapy sessions very beneficial. Following the disappointing closure of the pool, we joined a national campaign, the Aquatic Physiotherapy and Hydrotherapy Alliance (APHA), which is committed to ensuring that everyone has reasonable access to a hydrotherapy pool in their area.
Find out more about our campaigning here: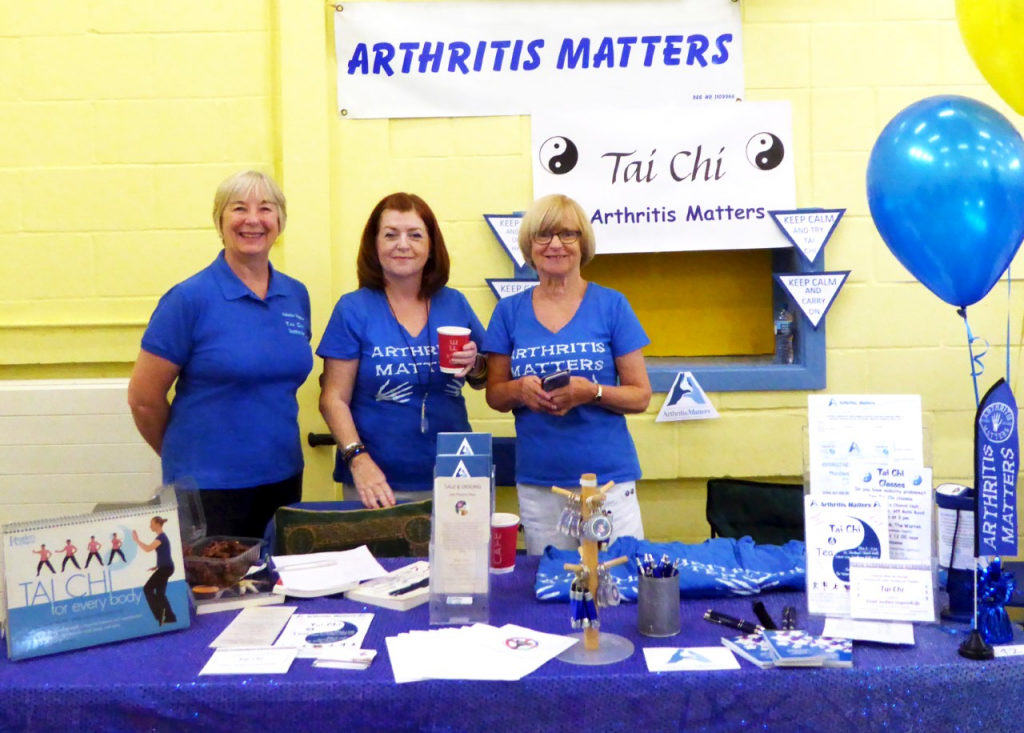 Our stall at a Disability Awareness Day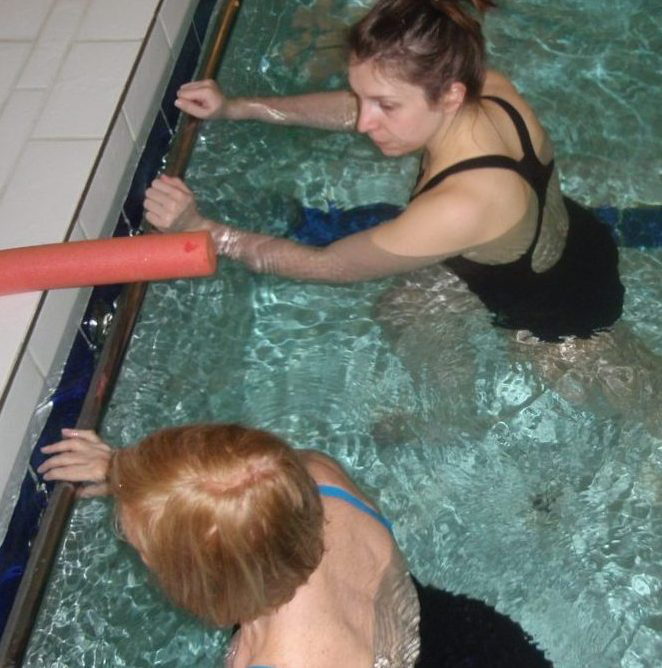 A workout at the pool edge!